I think we can all agree – it's an interesting time to be in workforce development!
Millions of unemployed people are coming out of a pandemic, and most of them are looking forward to a summer of calmness and joy after the year we've all had.
And yet, at the back of everyone's minds is the fact that September is coming.
A return to a normal economy? A revisit to the world of work as we've known it?
In actuality, most people are taking this time to reevaluate their priorities.
Many are thinking of how to move onto a new, more financially rewarding path.
And rightfully so, they want opportunities that grant them flexibility, upwards opportunities and sustainable, livable compensation.
As workforce professionals, it's within our power help our clients to showcase their most marketable strengths, to best prepare them for an upwards shift.
If you've been following my newsletters, you know I'm a firm believer in the difference that a strong resume can have on someone's earning potential.
I've seen targeted resumes lift someone from a $15/hour job with limited chances at advancement, into a position that pays $85,000 a year with benefits.
(I kid you not! Check out the testimonials on our home page!)
Want to know a critical element that these resumes all have in common?
It's the list of keywords under the Career Summary: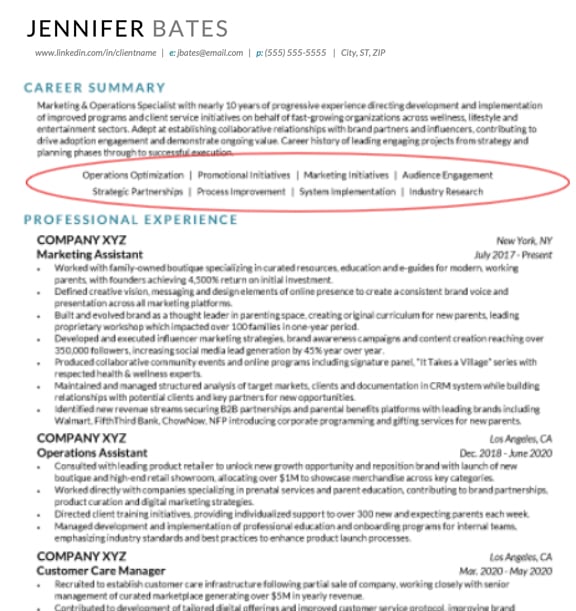 The Skills Summary section is the place to call out the client's most marketable skills and transferable abilities using popular keywords.
These keyword combinations quickly tell the employer what unique skills, strengths and areas of knowledge the applicant brings to the role.
The section also help candidates to get their resumes accepted by the dreaded ATS (Applicant Tracking Systems).
Below, I've expanded the keyword section in the sample resume to show how to elevate someone's general, administrative skills to make them look more impressive.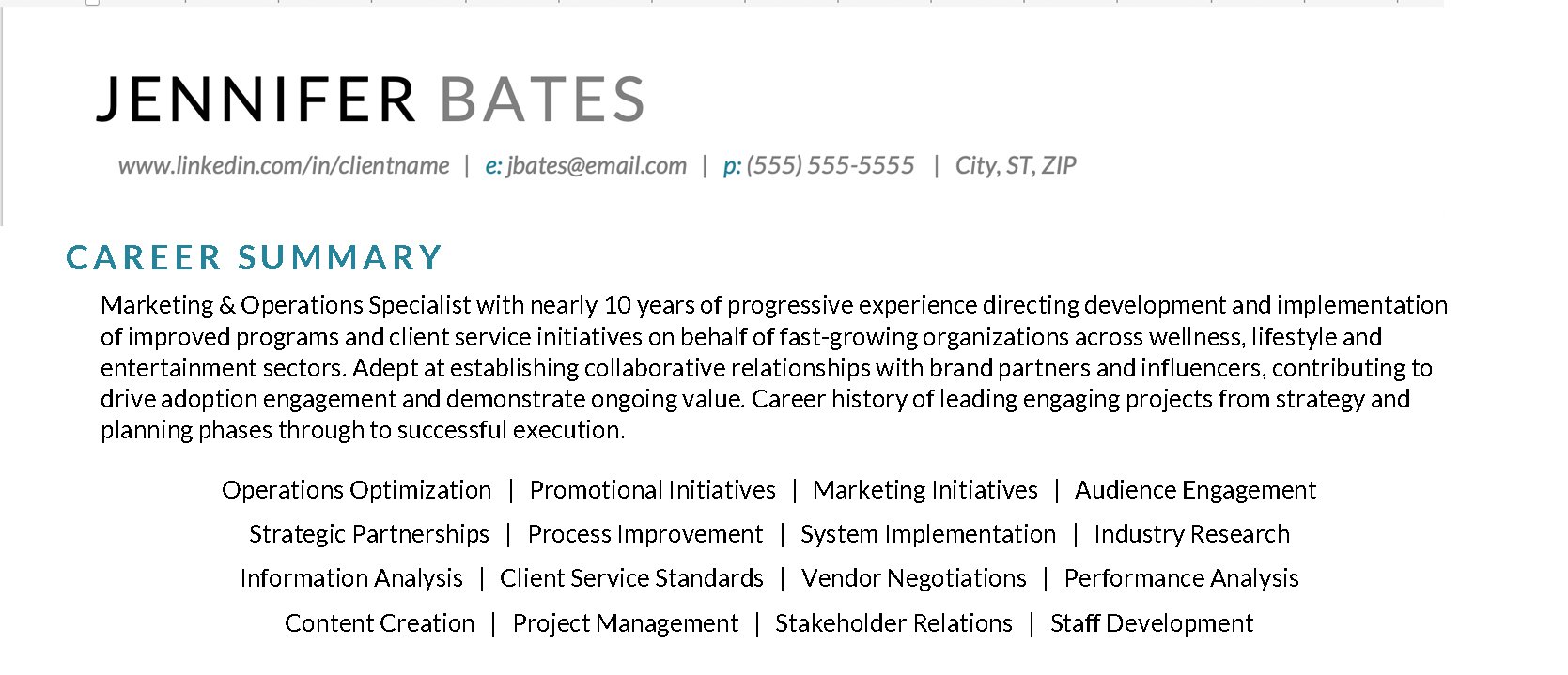 Here are some of the keywords I use to make simple tasks sound impressive:
Operations Optimization = Improving how things are going
Promotional Initiatives = Helping with anything sales-related
Stakeholder Relations = Talking to important people
Client Service Standards = Helping people
Did you know….
When you subscribe to the RS Works platform, you get access to nearly 1,000 targeted keywords – just like the list above – geared towards over 25 high-growth industries!
Best of all, these impressive keywords are automatically suggested while you're creating the resume, based on your client's unique experience.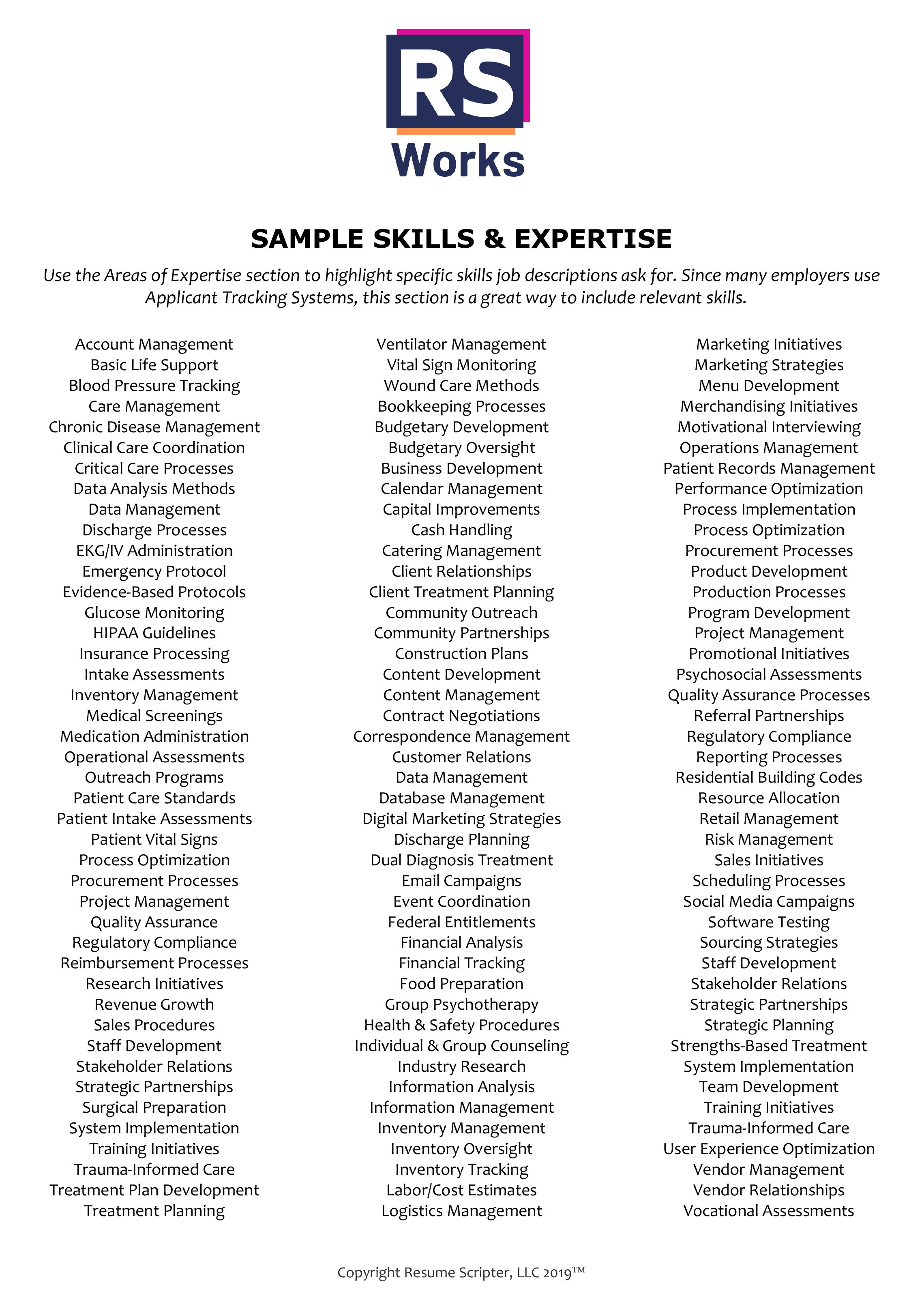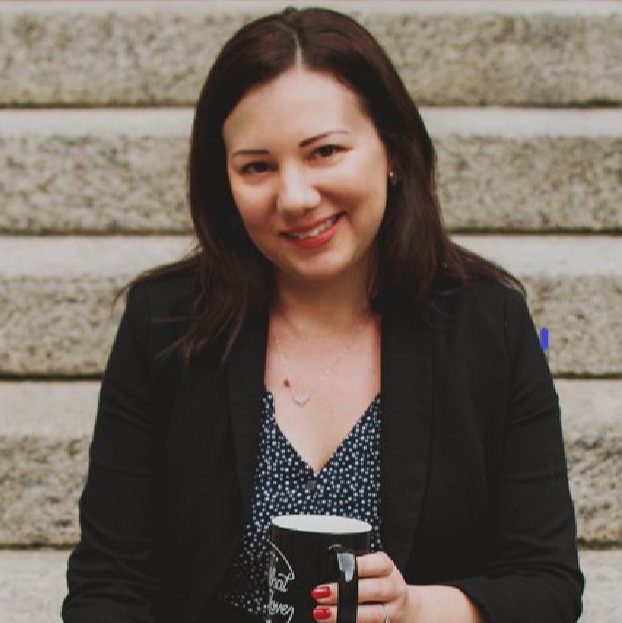 Andrea Gerson is a social worker, career coach and workforce technology founder. Over the past 15 years, she's crafted impactful resumes for over 7,500 clients – many of who have gotten hired at organizations like Google, Apple, and the U.N. She's partnered with dozens of non-profit workforce agencies to lead staff trainings on topics like job search strategies, interview preparation and navigating workplace conflict. Andrea brings a strengths-based, client-centered perspective, and her work is an extension of her commitment to addressing the opportunity gap.