Founded in 2011, Resume Scripter has been providing high-quality resume writing services for job-seekers who struggle to showcase their strengths. After helping over 7,500 professionals to make big leaps into competitive roles, our services expanded to include the RS Works portal.
Our founder, Andrea Gerson, has spent over 15 years creating optimized resumes that land clients higher-paying jobs. As a social worker, she saw that vulnerable populations did not have the same access to quality resume writing that transformed the lives of her clients. Job coaches working with non-profits were overextended, and they needed more training and support.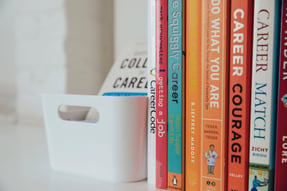 To democratize access to quality resumes, Andrea created an online portal, RS Works. Leveraging her 15 years of experience, proven methods and best practices, the portal offers access to dynamic, personalized resumes, aptitude assessments and career coaching resources. More importantly, unlike the resume tools out there that seemed focused primarily on the tech sector—RS Works was built from her real life experience in workforce development, career counseling and social work.