COVID has affected your client's career path. Perhaps they're managing their kids' education, or maybe they personally have been sick and unable to work. Financial concerns aside, how can you frame this in your work with them and address the gap in their resume to help them market themselves when the time comes?
The first step is to acknowledge with your client that unemployment has doubled to nearly 8% during 2020, currently soaring at record rates. Impacted sectors like food service report losing over 2.3 million jobs since February of this year. Employers will understand if they see a gap that correlates with the pandemic dates. Reassure your client that any time spent out of the workforce right now won't be likely to impact their career growth or future prospects.
Here are three strategies for approaching the resume gap:
1. List Digital Learning & Certification
Encourage your client to start pursuing a credential or certification. There are thousands of reputable courses and learning programs that individuals can take advantage of. Working towards a relevant certificate or enrolling in a challenging program can be a great way for your client to transition to a new field or keep their skills relevant while infusing critical keywords into the resume. This is also a great strategy to minimize the appearance of a gap on their resume.
On the RS Works website, you can review a full library of free and low-cost training opportunities. Below are a few examples of free courses that we recommend:
Through EdX: University of Singapore – Handling Children in Healthcare. A free, four-week class that covers child development and behavior management in medical settings. There is an option to add a certification for $49.
Through Coursera: University of California @ Davis – Wine Tasting and Analysis. This could be a great option for a client in casual food service looking to transition to more upscale establishments when the pandemic ends. It covers the basics of wine tasting including different types of wines and how to spot defects. The class also covers wine and food pairings
Through FutureLearn: University of Leeds – Learn to Code for the Web. For beginners, this course is a great way to learn the basics of coding in HTML, CSS and JavaScript. It's part of a free, six-week program, Introduction to Coding and Design. This could be an interesting resource for a client who is self-directed and interested in exploring entry-level opportunities in tech.
Find more online learning opportunities on our Resources page.
2. Frame caregiving as a role in the resume.
This strategy is becoming increasingly common as parents – primarily women – are stepping away from work to care for children at home. Encourage your client to expand on their parenting work in their resume by adding it as its own job.
They can frame their work as a Homeschool Instructor, Primary Caregiver, Childcare Provider, depending on the ages and needs of their children.
Here's a sample of what that could look like:
SELF-EMPLOYED Portland, OR
Private Educator May 2020 – Present
Provided primary instruction and supervision for children, incorporating traditional and alternative educational theories.

Planned activities and exercises on topics including history, science, art, and mathematics, collaborating with educators to inform effective lesson plans and academic curriculum.

Coordinated student participation in external arts instruction and regional field trips, working to promote optimal learning in alignment with developmental milestones.

Developed individual study plans for students across multiple age levels, selecting curriculum based on learning styles to facilitate comprehension of complex topics.
Here's another example:
PRIVATE RESIDENCE New York, NY
Childcare Provider May 2020 – Present
Provided primary supervision to two young children on behalf of individual family, overseeing meal preparation and recreational activities.

Oversaw academic assignments, providing educational support to promote optimal comprehension of new concepts.

Managed meal planning and preparation, working to ensure healthy eating habits and adherence to nutritional guidelines.
The RS Works resume tools provide a great foundation to accomplish this, as the tool asks detailed, sector-specific questions to bring out more information about your clients tasks and contributions – even if they were self-employed.
3. Reorder Volunteer Experience:
Encourage your client to explore remote volunteering opportunities to help them stay focused and motivated in the interim. Websites like VolunteerMatch and Idealist offer the opportunity to search for remote volunteer opportunities. This is a great way for your client to stay engaged with an organization while contributing their skills – or building new ones.
VolunteerMatch has a dedicated section for virtual volunteer opportunities. For instance, The American Red Cross is looking for Disaster Duty Officers to help people in crisis.
The Disaster Duty Officer is a lifeline to people affected by local disasters, typically house fires. The Duty Officer is the first point of contact for those affected family members. They help by phone to give those families comfort, resources and hope. They also coordinate Red Cross volunteers to deliver client assistance cards to the families. As a Duty Officer, you don't even need to leave your home to help people; all you need is a phone, computer and internet access.
Requirements
18 years or older

Training provided both online courses and hands on with experienced volunteers​​​​​​​

Virtual opportunity – computer with internet service and a phone needed
https://www.volunteermatch.org/search/opp3329957.jsp
It's important to reassure your clients that this time has been unprecedented – both for job-seekers and the economy. By taking simple steps now, they can minimize the appearance of a resume gap while continuing to build on their skills going forward.
Interested in learning more about employment resources for your career services team? Reach out today to schedule a free demo of the RS Works platform.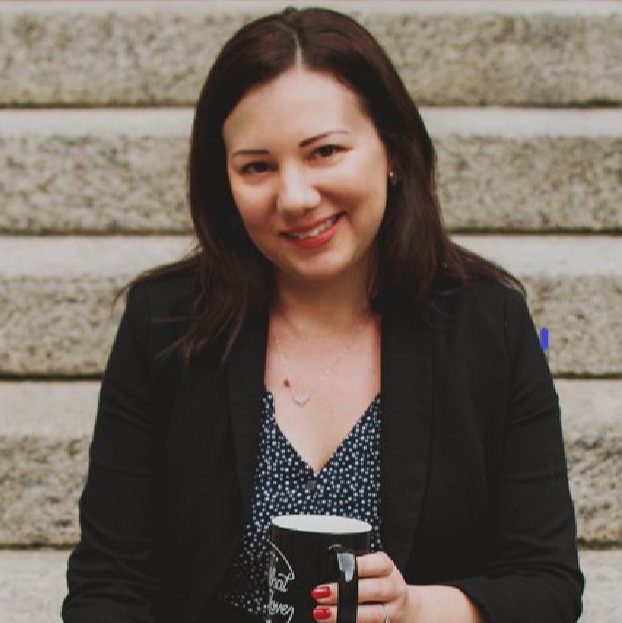 Andrea Gerson is a social worker, career coach and workforce technology founder. Over the past 15 years, she's crafted impactful resumes for over 7,500 clients – many of who have gotten hired at organizations like Google, Apple, and the U.N. She's partnered with dozens of non-profit workforce agencies to lead staff trainings on topics like job search strategies, interview preparation and navigating workplace conflict. Andrea brings a strengths-based, client-centered perspective, and her work is an extension of her commitment to addressing the opportunity gap.